Diabetes Prevention Program (DPP)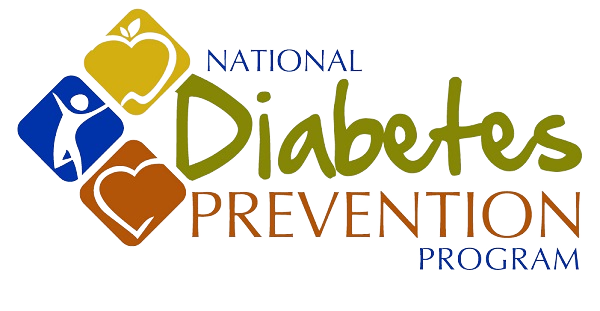 We're thrilled that you've chosen to join us on this empowering journey towards taking control of your health and preventing type 2 diabetes! We understand the importance of your well-being, and we're here to provide you with the knowledge, support, and resources you need to make positive changes in your life.
Research has revealed an incredible opportunity to significantly reduce your risk of developing type 2 diabetes. By embracing a few positive changes, such as achieving a weight loss of 7-10% of your body weight and incorporating just 150 minutes of exercise into your weekly routine, you can reduce the risk of developing type 2 diabetes by 58%.
We understand that making lifestyle changes can be challenging, and we're here to support you every step of the way. That's why we're excited to introduce you to our Diabetes Prevention Program, specifically designed to provide you with the guidance and resources you need to succeed. Together, we'll overcome obstacles, celebrate victories, and empower you to take control of your health.
We sincerely hope that UCSD's Diabetes Prevention Program is the ideal fit for you.
What is the Diabetes Prevention Program?
The National Diabetes Prevention Program is a highly regarded lifestyle change program recognized by the CDC. This program is specifically tailored to support individuals with prediabetes and mothers who have experienced gestational diabetes. Its primary goal is to empower you to take charge of your health and significantly reduce your risk of developing Type 2 Diabetes.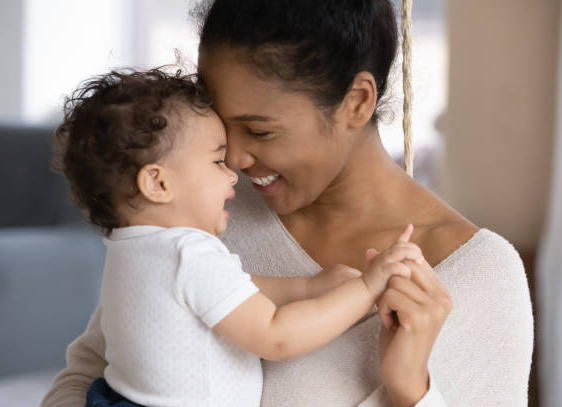 This evidence-based program is designed to guide and support you in achieving a holistic, healthy lifestyle. This transformative journey spans an entire year and comprises 16 group sessions led by trained lifestyle coaches. Throughout the program, you'll gain invaluable insights on various aspects, learning how to:
Nourish your body with healthy, balanced meals while still savoring your favorite foods.
Incorporate physical activity into your daily routine, discovering innovative ways to stay active even amidst a busy schedule.
Effectively manage stress, fostering emotional well-being as an integral part of your overall health.
Overcome challenges that may arise, ensuring that even during vacations or holidays, you can make healthy choices without compromising your progress.
Bounce back and regain focus if you deviate from your plan – perfection is not required on this journey!
Program Formats & Insurance Coverage
Diabetes Prevention Programs are available nationwide in various formats. Whether you prefer in-person sessions, virtual participation, or the flexibility of a health coaching app, we have options to suit your lifestyle and preferences. Many CDC-certified organizations offer the Diabetes Prevention Program at no cost to you, as it is covered by most insurance plans. Furthermore, some employers also provide coverage for this program.
Other DPP Resources
Other DPP Programs in San Diego
Locate Other Programs through the CDC
We encourage you to explore the wealth of information available on the CDC's website, specifically designed to help you find recognized programs that meet your needs. To ensure the best fit for you, we recommend reaching out directly to the programs you're interested in, your health insurance, and your employer.
The Skinny Gene Project
The Skinny Gene Project is another DPP that is a one-year program, consisting of 4-6 months of an intensive lifestyle modification program. It is followed by 6-8 months of support to improve problem-solving and coping skills for long-term success. If you are interested in learning more about this program, click the link below.
Cooking Support Groups
Menu Planning and Cooking Course at the SDCCE
This opportunity is a complimentary in-person course located at the CE Mesa College Campus and is designed to provide you with the knowledge and skills on nutritional balance to achieve optimal health and prevent chronic diseases. This comprehensive program combines theoretical foundations with hands-on practical exercises. To sign up, click the link below and enroll in the course titled PASV 510.
SLIM Cooking Support Group
This is a live, virtual cooking class that introduces a new healthy recipe and kitchen skills every month! If interested in participating, click the link below to RSVP.
Overeaters Anonymous
Overeaters Anonymous is a free supportive community dedicated to assisting individuals who struggle with compulsive overeating, food addiction, and related issues. Through the power of a supportive community and a proven 12-step program, Overeaters Anonymous offers a path to recovery and a life of balanced eating. If interested, click the link below and join a local meeting.
Center for Healthy Eating and Activity Research (CHEAR)
The Center for Healthy Eating and Activity Research (CHEAR) focuses on the development and provision of evidence-based treatments for San Diego residents dealing with weight and eating difficulties, such as binge eating, overeating, and obesity. CHEAR offers various resources to support individuals in need, including no-cost research studies for children, adolescents, and adults, as well as clinical services such as the Binge Eating Disorder Intensive Outpatient Program. These services are aimed at providing effective solutions and improving the overall well-being of those affected by weight and eating challenges in the San Diego area. If you are interested in learning more about this program, click the link below.
Physical Activity Support Groups
Live Well San Diego Fitness Challenge
The 5K Fitness Challenge, a part of the Live Well San Diego initiative, primarily prepares participants for the Live Well San Diego 5K walk or run event, but it extends its benefits far beyond individuals looking to joiin the race. They provide a comprehensive 5-week training plan, which is crafted to accommodate individuals at any stage of their exercising journey. Whether you're a beginner or a seasoned fitness enthusiast, this program is designed to gradually increase your physical activity levels, ensuring a safe and enjoyable experience for all participants. Alongside the training plan, participants have the opportunity to join live fitness meet-ups. These dynamic gatherings provide a platform to connect with like-minded individuals, share experiences, and receive valuable guidance from expert trainers and fellow participants. If you are interested in learning more about this program, click the link below.
Walk With a Doc
During a "Walk with a Doc" event, participants have the opportunity to engage in a leisurely walk alongside a healthcare professional. These walks serve as informal settings for individuals to ask questions, discuss health-related topics, and receive valuable insights from medical experts. We offer two monthly group walks in Balboa Park or Briercrest Park (Grossmont) with doctors and other health-focused members of the community! If you are interested, click the link below to RSVP!